First, the bad news: unfortunately, walk-in tubs for seniors are not typically considered medical equipment by Medicare. This means that your insurance won't cover the cost of your walk-in tub upon purchase.
That being said, there are situations in which Medicare will provide financial assistance and even reimbursement after you purchase and have the walk-in tub installed in your home.
In this article, we'll discuss Medicare reimbursement for walk-in tubs and other financial options you have available to you.
Medicare's Policy on Walk-in Tubs for the Elderly
A reimbursement happens after the tub has been purchased, not in advance, to pay for the tub and installation. The walk-in bathtub must also be considered a medical necessity.
This means that a beneficiary needs a medical diagnosis to prove the need for the walk-in tub. In addition to this, a prescription from your doctor needs to outline the reasons why a walk-in tub is necessary, along with any of the features the beneficiary might need.
Securing this documentation will greatly boost your chances of getting aid, although it must be said that there is no guarantee that Medicare will assist you. Getting the best walk-in tub for you might still end up being an out-of-pocket expense.

Getting Medicare Reimbursement
In order to get reimbursement, you'll have to go through a claims process and prove why your unique situation qualifies for reimbursement. This is the suggested process to help you create a strong presentation for your Medicare reimbursement claim.
1 - Secure a Prescription
Visit your doctor and get a prescription for your walk-in tub. This will help demonstrate to the insurance company that the tub is a necessity for your health and safety.
2 - Get a Letter of Recommendation
While a prescription is great evidence, a letter of recommendation will help fully outline why you need the walk-in bathtub to benefit your health and wellness. This letter should describe your medical condition and the benefits of the tub in treating it.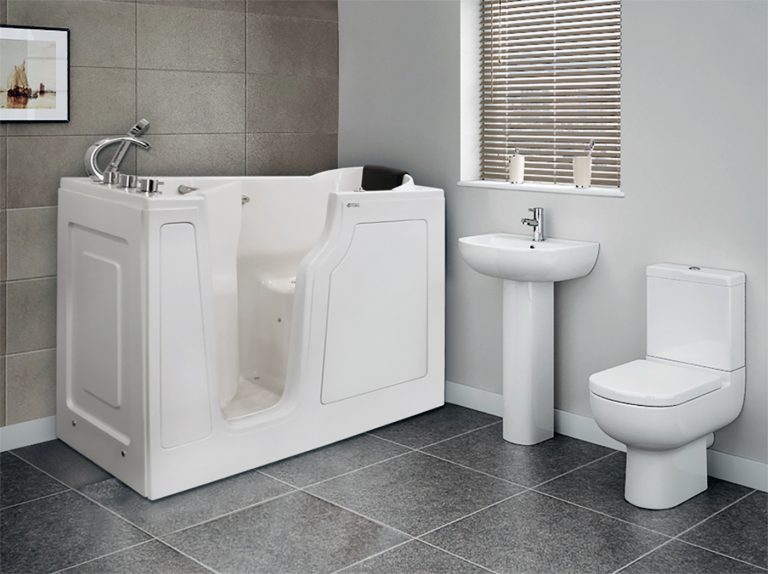 3 - Purchase Your Walk-in Tub
Now that you are armed with your doctor's prescription and recommendation, you'll have to purchase your tub and have it installed in your home. Make sure to keep all of your paperwork as further evidence, and make a copy of your invoice or proof of payment.
It's important to note that Medicare may choose to cover the cost of your tub, but will not cover any modifications to your home necessary to accommodate the new tub.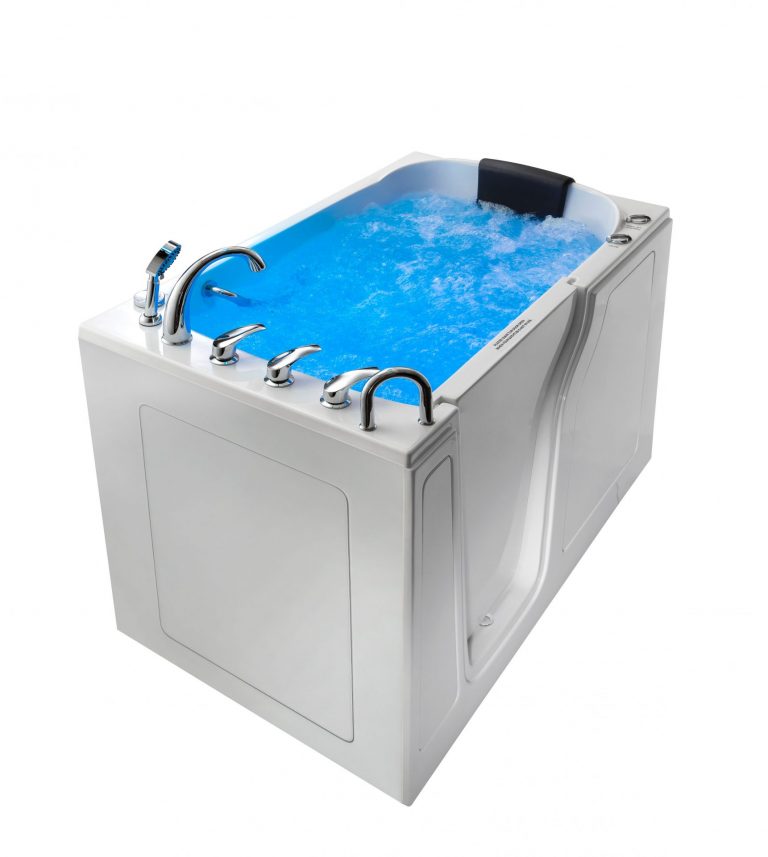 4 - Complete the Correct Paperwork
To begin the claims process, you'll have to complete Medicare Form CMS-1490S if you are enrolled in Medicare Part B.
5 - Compile and Mail Your Claim
Your claim should include the following documentation:
Form CMS-1490S

Doctor's Prescription

Doctor's Letter of Recommendation

Tub Model Specification Sheet

Invoice and Proof of Payment

Claim Filing Statement

Any Supporting Documents
If you need more help, visit our Medicare page to view more comprehensive information on the complete Medicare reimbursement process.
After you've assembled all of these documents, you're ready to mail your claim.
Other Possible Financial Assistance for Walk-in Tubs
It's best not to pin all your hopes on Medicare for assistance in covering the cost of your walk-in tub. These are some other ways you can pay for your walk-in tub.
Medicare Advantage and Walk-in Baths
While original Medicare may not offer you the ability to pay for your walk-in tub, you may get the support you need from Medicare Advantage. Medicare Advantage is regulated Medicare but is run by private insurance companies.
Medicare Advantage offers supplemental benefits, which are typically left to interpretation. They do, however, specify that the item should be used to prevent, diagnose, treat a disease or injury, or assist in reducing the need for emergency medical care.
Based on this guidance, some Medicare Advantage plans may pay the cost of your walk-in tub. Be aware that supplemental health benefits will vary based on your state and the specific Medicare Advantage plan as there are numerous ones available.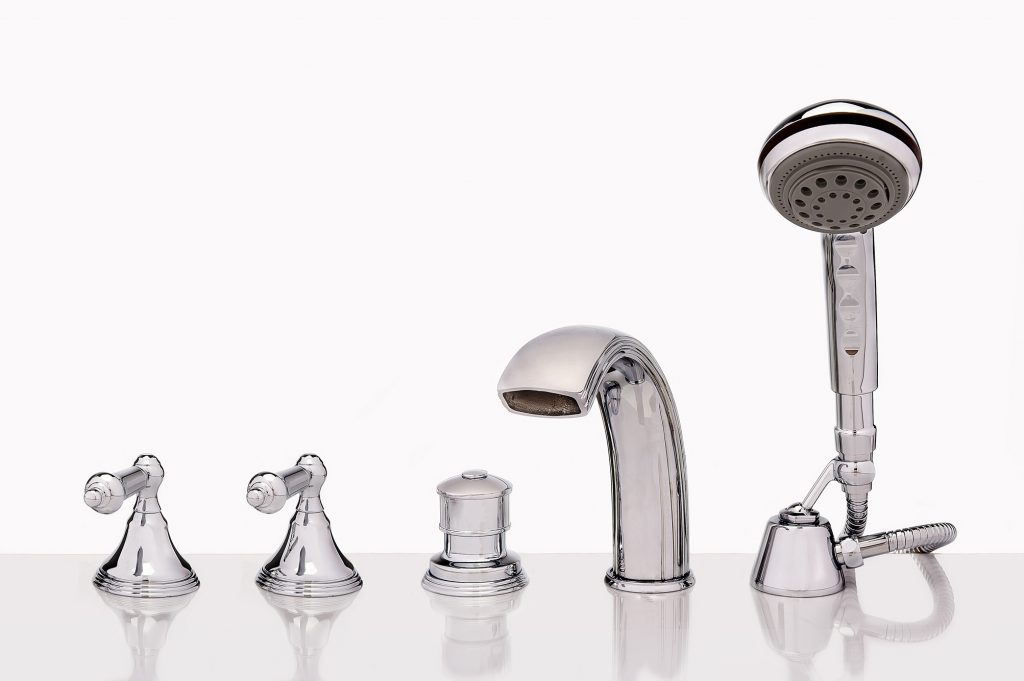 Medicaid's Walk-in Tub Policy
Even with the Medicare Advantage plans offering supplemental healthcare and more benefits in 2020, Medicaid may still provide financial assistance for the purchase and installation of walk-in bathtubs. Each state has its own set of Medicaid programs, so each program will differ in its policy.
To determine if your state will help you pay for a walk-in bathtub, it's best to look through the Medicaid waivers of your state to see if they pay for durable medical equipment, assistive technology, or home modifications.
For assistance, call your local Medicaid office to learn how to select the best plan for you.
Veterans Benefits and Walk-in Bathtubs
There is no assurance that the Department of Veterans' Affairs will pay for a walk-in tub or the installation. However, if you are a veteran, you should consider the individual programs offered by the VA.
With TRICARE and CHAMPVA, it will be difficult to obtain financial assistance for a walk-in tub. With these programs, a walk-in tub is not considered durable medical equipment.
There are several VA programs, however, that can provide assistance used for the purchase and installation of these tubs. The VA offers grants for disabled veterans.
The Veterans Directed Home and Community Based Services (VD-HCBS) is a VA program that gives participants a set budget for their care. They are given some flexibility for how they spend that budget. Under this particular VA program, a veteran can allocate a portion of their budget towards the purchase and installation of a walk-in bathtub.
Similarly, VA Aid and Attendance, Housebound, and other Pensions have zero limitations when it comes to how they are used by veterans. These benefits can be used for both the purchase and installation of walk-in tubs.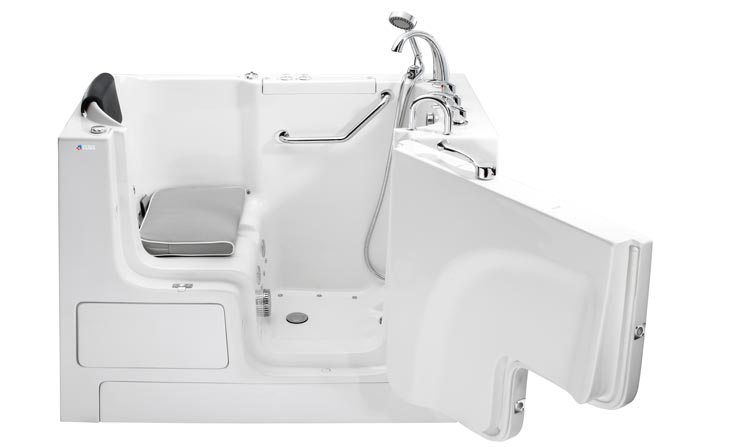 If your walk-in tub is purchased for safety reasons, it may be considered a medical expense. This means that the materials and cost of installation will be tax-deductible as a Medical and Dental Expense.
If you are caring for an elderly parent in their home and choose to make a modification for a walk-in tub, the homeowner can claim such an expense.
For help filling out your Medicare claim for your walk-in tub, contact us today.