Safety is our first priority.
Independence and peace of mind when bathing.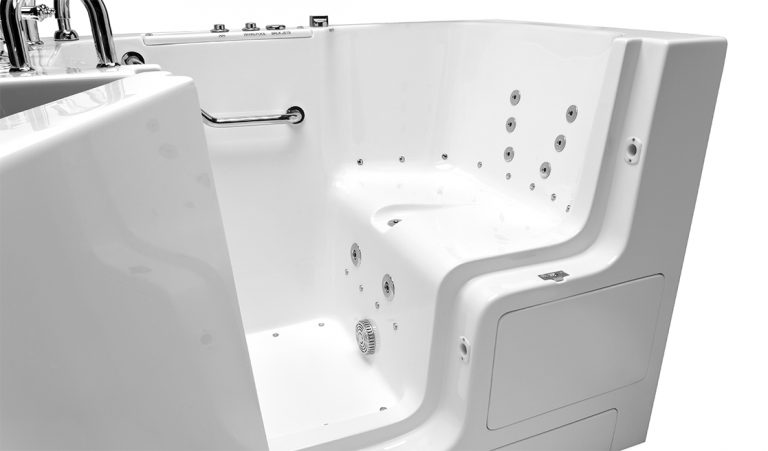 Contoured ADA-compliant seat
Each walk-in tub includes a 17″ high, ADA-compliant, contoured seat which is ergonomically nestled inside the tub for added comfort and safety.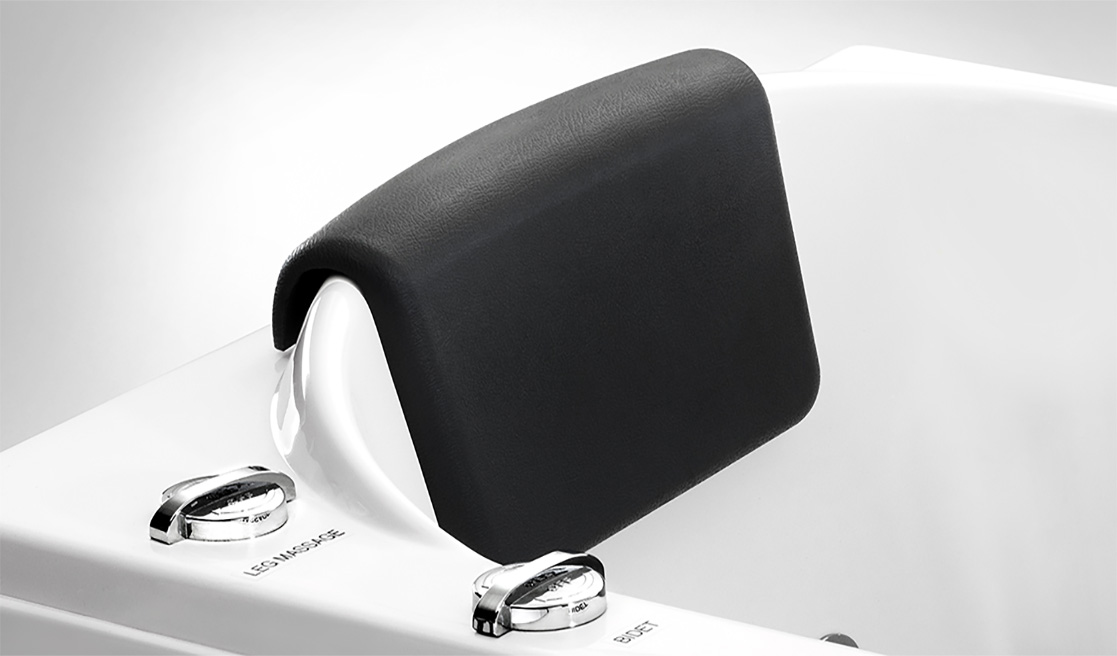 Available in multiple colors, the neck ­rest spa pillow helps alleviate neck cramping and allows you to comfortably lounge while you enjoy a warm bath. Made from hypoallergenic materials, this pillow promotes the release of stress and tension at the end of a long day.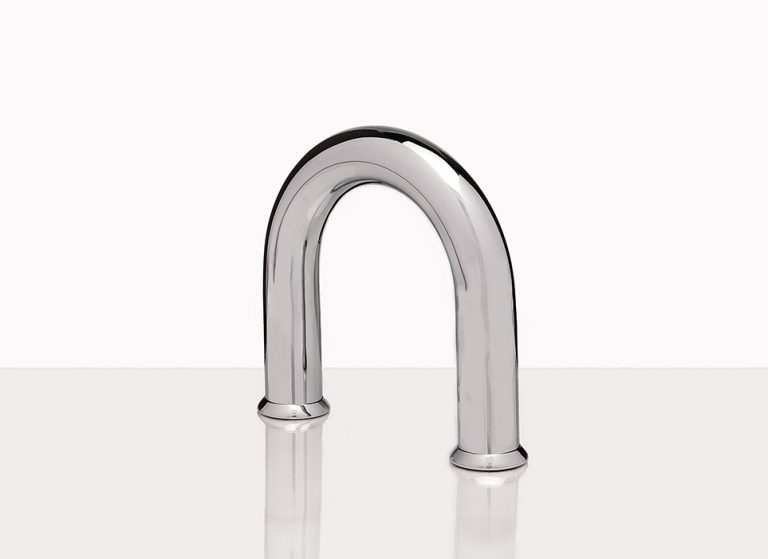 Placed strategically on the faucet deck of the tub for ease of use, this ergonomically designed safety grab bar adds an extra level of security for bathers providing support upon entering and exiting the tub.
Our Bathing Support Harness helps individuals with mobility issues and their caregivers. The strap features a large buckle that supports the torso, helping to maintain a bather's stability inside the tub. Bathers or their caregivers can simply adjust the straps to their perfect fit. This feature provides a sense of safety, freeing you to enjoy your bath time without stress.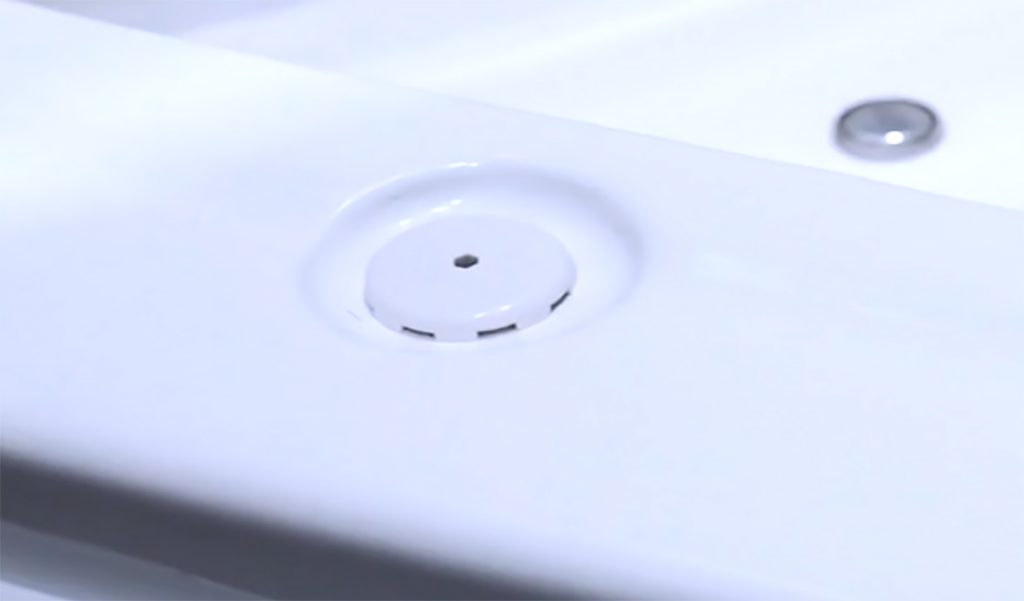 The Door Drain feature provides additional safety by collecting excess water that will feed into the main drain system of your walk-in tub preventing the possibility of a slip or fall exiting the tub.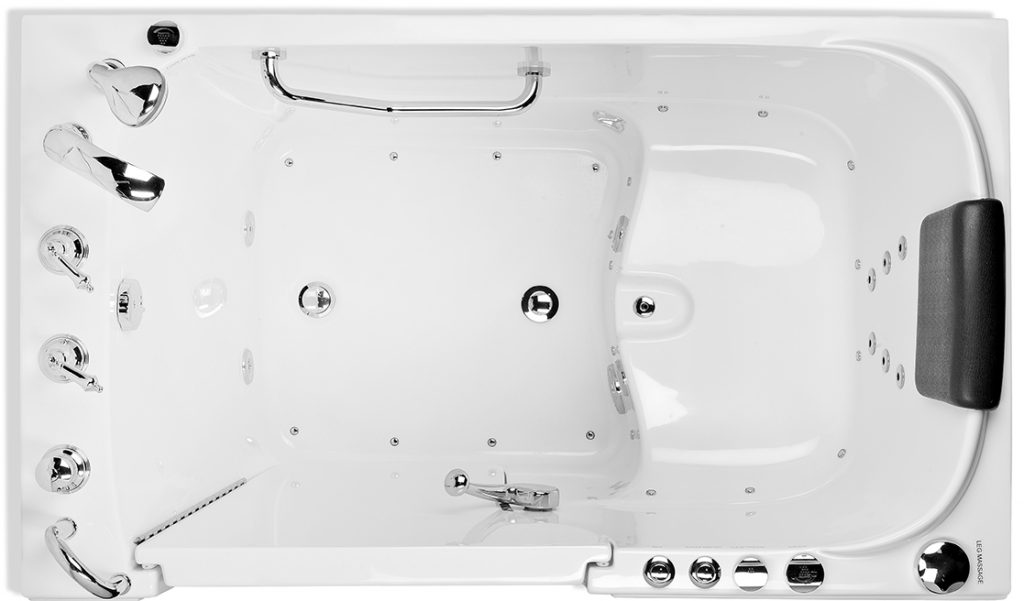 Our walk-in tubs are made with a textured, non-slip floor to ensure that bathers avoid the risk of slipping while exiting the tub.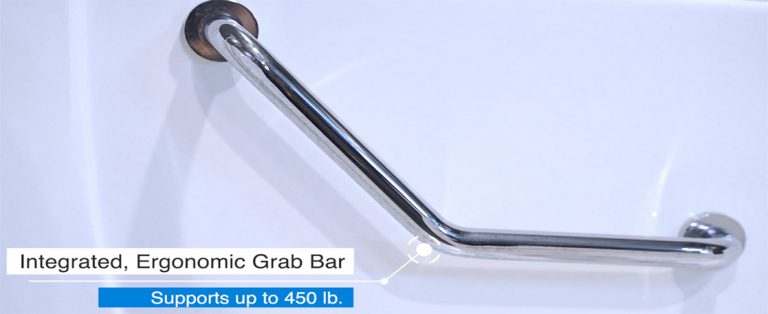 Integrated Safety Grab Bars
Ergonomically designed, this safety grab bar adds an extra level of security for bathers. Placed strategically for ease of use, this feature allows bathers to adjust themselves inside the tub while at the same time providing support upon entering and exiting the tub.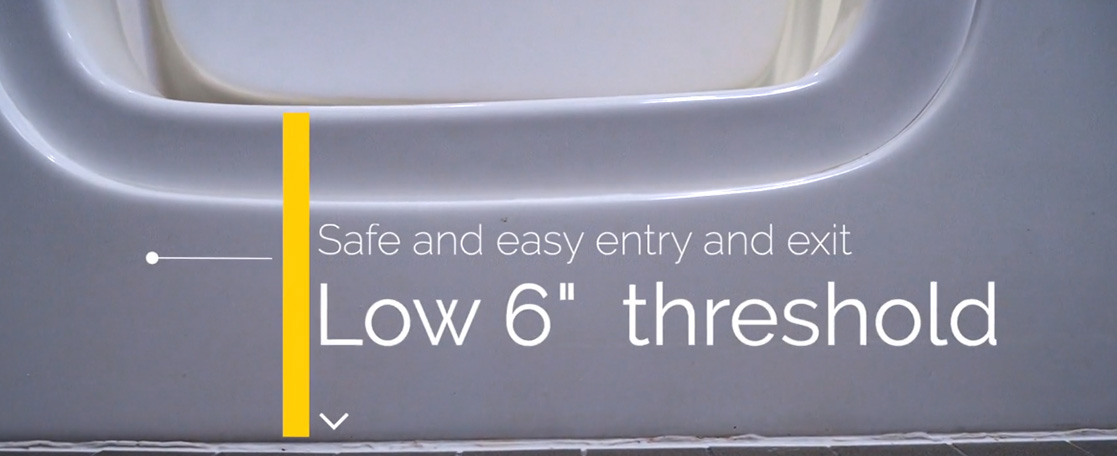 Our low door threshold allows easy access to your walk-in bathtub. Eliminate the worry and potential hazards associated with having to step over and into a regular bathtub. This feature helps keep you safe and confident while entering and exiting the tub.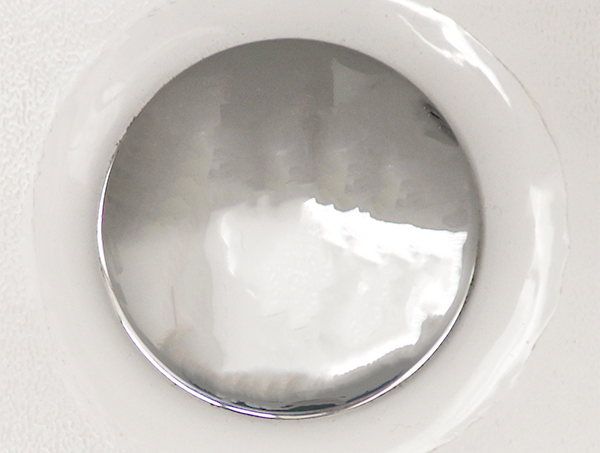 American Tubs' patented 2" Hurry Drain™ is specially designed to allow your tub to drain in 110 seconds. The gravity-fed processes eliminate vacuums and air bubbles, allowing for maximum water flow.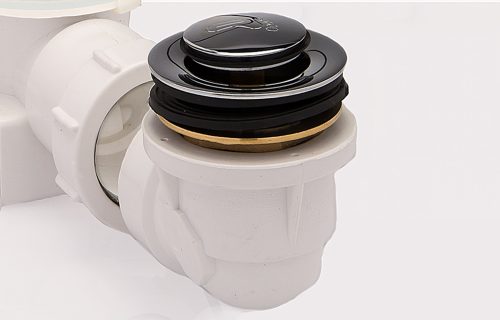 The secondary toe drain works as a backup drain in the event there is a malfunction of the main drain, or the bather is unable to operate the main drain properly. This drain which is located at the bottom of the tub at the base of the seat is activated with a simple push down by the bather's toe or heel.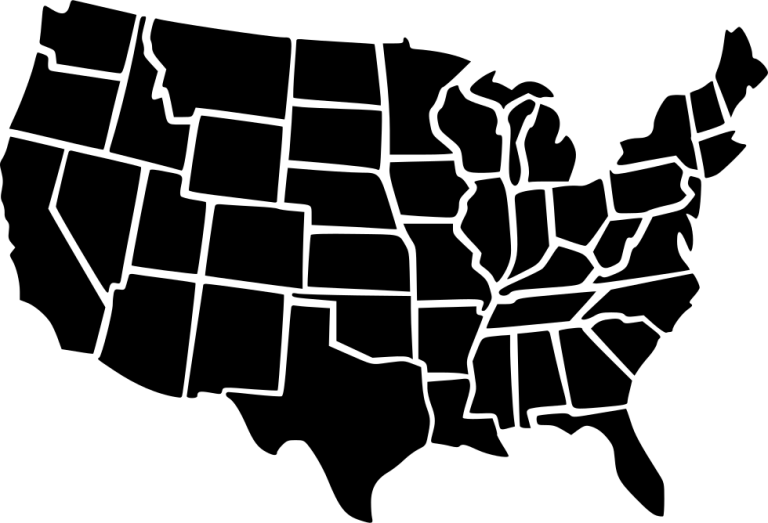 A nationwide network
of dealers and installers.
Installed in as little as one day.