Find the features and options you need to have your best bathing experience. We offer premium amenities, so you get a tub that's customized to suit your individual needs. Request your FREE in-home estimate today!
Customize Your Walk-in Tub
All American Tubs walk-in bathtubs feature a heavy­-duty fiberglass shell, reinforced with a stainless steel frame. Our tubs are coated with an easy­-to­-clean high-gloss finish and anti­-slip, textured floor. The design includes a built­-in safety grab bar, placed next to the ergonomically designed door. The heavy ­duty, reinforced door system is built with a silicone rubber seal and an easy release handle for ease of use. And we offer options that help you make your walk-in tub, your own. 
Whirlpool Massage System
In V-formation the whirlpool system is designed to hit upon all key pressure points creating a relaxing and satisfying spa experience. Easily control the energy efficient 6 micro jets with the pressure valve control system as well as the 4 jumbo jets that are placed strategically throughout the tub to help with blood circulation and skin exfoliation. Included in the additional bidet system is a separate speed control feature. To avoid unsafe conditions and health concerns there is a "Safety Suction" that hygienically circulates the tubs' water. Options/Upgrades If hip pain is an issue there is an option to include the whirlpool jets to focus on the hip joint area. Take your bathing experience to the next level to improve your health and pain levels.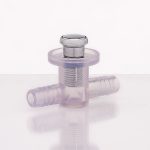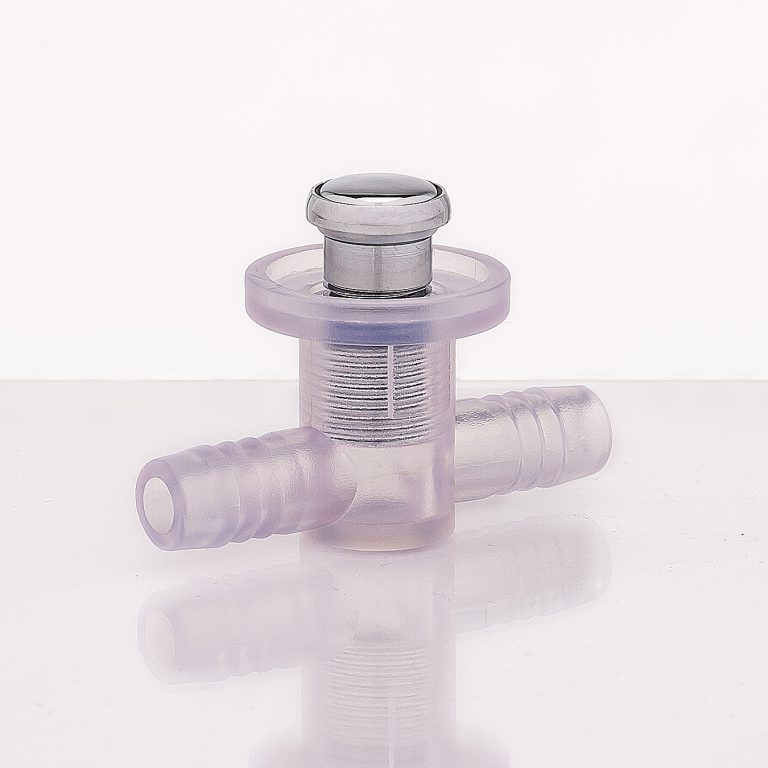 Air Massage System
Built system with 20 state ­of ­the ­art air jets creates a luxurious experience while using our walk ­in tubs. A ceramic heating element will warm the air that is emitted at oscillating variable speeds. The automatic timer shuts off after 20 minutes and uses a 1 ­minute self ­purging dry cycle to clear residual water from the air channels for sanitary and upkeep purposes 20 minutes after the walk ­in tub system is shut off.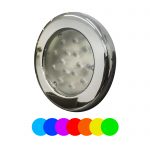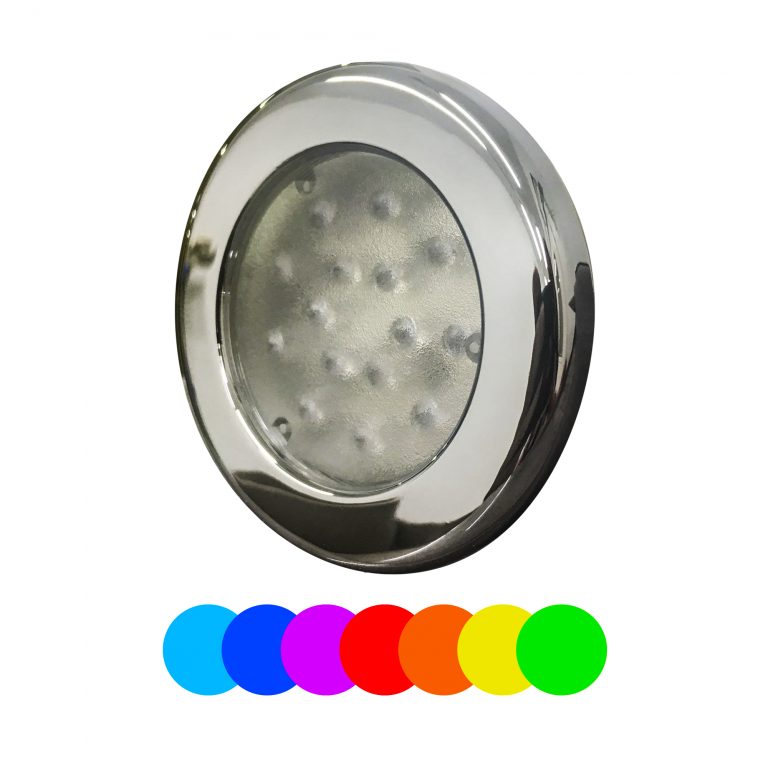 Chromatherapy
Color therapy or chromatherapy is believed to help bring balance and energy back into the body and cause a sense of calm and release. Our light system uses one LED light source to emit 6 different colors that are in sync with chromatherapy concepts and beliefs.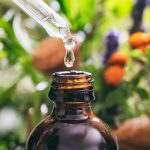 Aromatherapy
American Tubs designed the aromatherapy feature so bathers can benefit from the ageless method of using herbs and smell as a way to invigorate and heal the body and mind. The small aromatic beads are placed in the reservoir provided and infuse the scent of these ancient herbal remedies into the bathing experience calming the mind and offering an extra­ added sense of relaxation.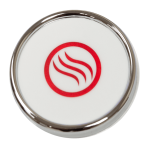 Heating Therapy
Using heat therapy or thermotherapy (on the seat of the tub) adds a deeper level of comfort and rehabilitation when dealing with pain and health issues. We use Thermosoft Fiber Thermic wiring, which use fibers instead of copper for a safer heat­ conducting environment that ensures you are safe while bathing.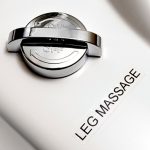 Leg Massage Only
This feature will allow the bather to use the massager with the tub filled only halfway and using a concentrated massager that can benefit tired feet and legs or someone with a medical condition like diabetes. Massaging solely the leg area helps to circulate blood flow in crucial areas and offer a sense of a luxurious spa. experience calming the mind and offering an extra added sense of relaxation.
Syllent Pumps
Just as the name implies these Syllent pumps are whisper quiet allowing for any bather to fully enjoy the comfort of their walk-­in tub. High ­performance green pumps that are at the heart of the tub provide energy ­efficiency, reliability and safety you can depend on.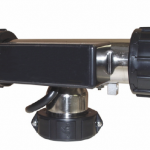 In­-Line Heater
American Tubs believes that anyone using our tubs should enjoy their bath time from start to finish. With the in-­line heater you can maintain a comfortable warmth level by using the 104° preset thermostat and intelligent high limit switch guaranteed to ensure the safest level of heat to emit throughout the water creating a soothing and relaxing experience.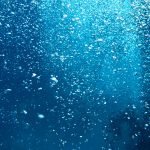 Ozone Sanitizer
This all­ natural method to sterilize and destroy any bacteria is a great benefit to walk in tub owners. Not only will the natural anti-­microbial effect create a longer lasting tub but it will also help reduce maintenance and ensure our customers are bathing in a completely sanitized environment free of viruses, algae, odor, and other contaminants.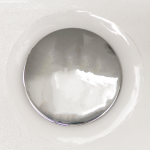 Emergency Toe Drain
American Tubs offers a secondary emergency toe­ drain in case there is a malfunction of the main drain or the bather is unable to function the drain properly. Activated with a simple push by the bather's toe on an accessible drain on the bottom of the tub. This important feature is an added protection in those rare events.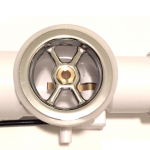 Hurry Drain® Fast Drain and Overflow Kit
American Tubs' patented 2" Hurry Drain® system separates its' walk- in tubs from the competition with the proven ability to drain the tub in 110 seconds. Chrome plated design offers an elegant look while adhering to ADA standards as well as fitting into most residential plumbing. Gravity fed processes eliminates vacuums and air bubbles allowing for 100% water flow.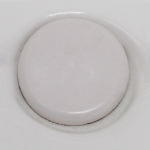 Door Drain
Get an extra option in draining the walk ­in tub with the drain door. Get in and out of the tub faster by using every drain possible to flush out the bath water.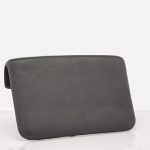 Neck­Rest Spa Pillow
The neck­rest spa pillow allows you to comfortably lounge in peace and relaxation while you enjoy a warm bath releasing any pain or tension that the day has caused. All materials are made from the highest­ grade hypoallergenic.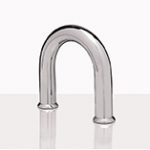 Safety U­-Bar
Ergonomically designed to add an extra level of security for bathers while getting in and out of the walk ­in tub. Placed strategically by the door and above the seat for ease of use. Our main concern is always safety first.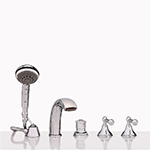 Anti­-Scald Faucet Set
This specially designed faucet set maintains proper water temperatures by not allowing the bather to raise the temperature past a certain level. Designed to prevent injuries from scalding water while increasing the amount of hot water that is available, which is perfect for the elderly and young children using the walk-­in tub. The system requires little maintenance while adding a sense of protection for your loved ones and peace of mind.