The American Tubs Walk-in Bath Series
Walk in bathtub centered around safety, comfort, and elegance.
The perfect tub for your individual needs.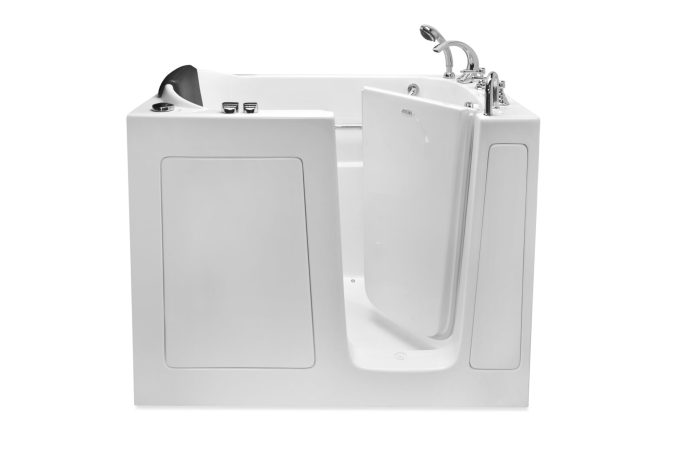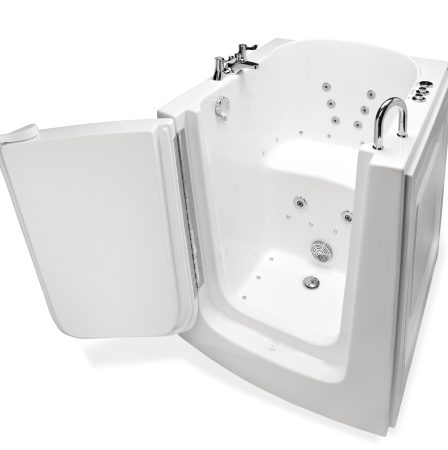 Mini tubs
designed to fit small spaces and 3/4 size bathrooms. Ideal for petite users between 70-120 lbs.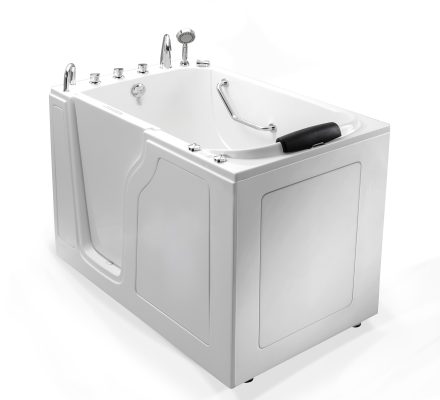 Our deepest and widest models designed for
neck-deep soaking
. The ideal choice for users over 6 ft. or those looking for full body immersion.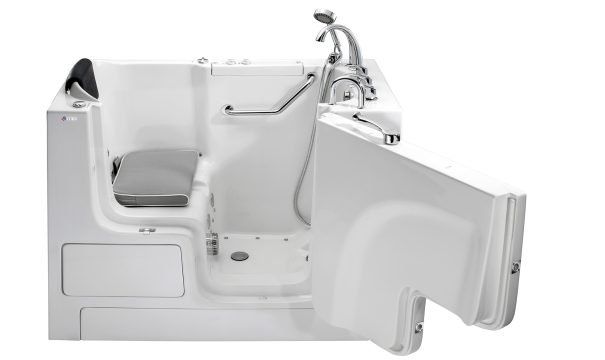 Outward swinging S-shaped doors and an
ADA compliant design
offers easy access when entering and exiting your bath.
*note: Some features may not be available with certain models. Please refer to your dealer for details.
There are a variety of factors to consider when it comes to pricing.
Standard installation time for a walk-in or handicap bathtub can run between 1-3 days and the cost will depend upon the State in which you reside and the company you choose to work with.
Bathtub size
During your in-home consultation, a representative will assess the walkway from the main entryway of your home, through your house, and into your bathroom. They will take into consideration the size of entryways, hallways, and stairways. They do this to ensure that your
new walk-in bathtub
can fit easily through these areas and without the need for retrofitting or modification of existing bathroom structures. American Tubs walk-in bathtubs come with a flangeless design and an extension kit to fit a standard, 60" bathtub footprint. This makes the installation of your walk-in tub less complicated and more cost efficient as it eliminates the need for replacing existing tile work. Alternatively, if you were planning to replace the existing tile around your bathtub as part of a remodel, you may opt for a flange kit to ensure that your new walk-in tub remains watertight.
Plumbing upgrades
Typically, no major remodeling is required; however, in some cases, minor plumbing upgrades are necessary to help the bath fill more quickly. Hot water heaters may also need to be upgraded to ensure your hot water can keep up with your new tub's capacity. A new, standard water heater can usually be purchased for around $1,000. You might opt for a tankless water heater, which allows for ample water capacity, but please note that these water heaters can cost upwards of $3500. If you decide to get a unit with electrical components for therapy systems such as hydromassage, air massage, microbubbles, aroma or chromotherapy, you will need to add a dedicated 15-amp breaker with GFCI grounding to your electrical service. If you plan to opt for an inline heater, you will need an additional 15-amp breaker for a total of two. Depending upon the
layout of your bathroom
and access to your breaker box, these upgraded circuits will add to the cost of your overall installation. Be sure to discuss this with the electrician who will be involved in the installation of your walk-in tub. Luckily, not every installation will require plumbing or electrical upgrades. Many new walk-in bathtubs require only a standard installation. Make sure to ask your dealer about installation options and requirements before creating your final budget. For more information, see
what the installation process looks like
.
Designed with simplicity and safety in mind.
Financial Assistance
Unfortunately, Medicare typically does not consider
walk-in bathtubs
as durable medical equipment. That means Medicare will not help pay for the cost nor its installation. If it is regarded as an absolute necessity with a written prescription, there might be an option for some kind of reimbursement, but not until after you've purchased your new
bathtub
and had it installed. According to
Medicare.org
, "If you qualify for Medicaid, your state program may offer some financial assistance in the purchase and
installation of a walk-in tub
." When
soaking tubs
are purchased for safety reasons, it may be considered a medical expense. That means that the materials and installation might be tax-deductible as a Medical Expense. If you make modifications to your home to help care for a senior or elderly parent or a family member, you can take advantage of the Dependent Care Tax Credit, according to
Consumer Affairs
. Before making deductions on your taxes, make sure to check with your accountant or tax professional to ensure everything is filed correctly.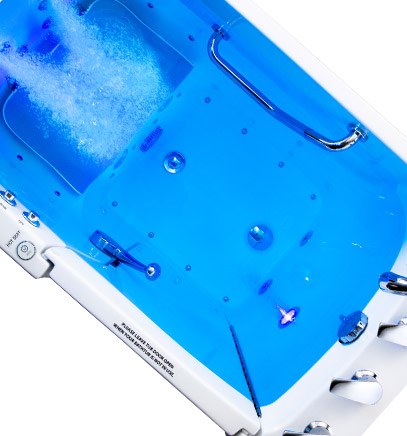 Walk-in Bathtub Features
Whether you're just looking at available bath options or you are ready to have a
soaking tub
installed in your home, getting the right information is crucial. Luckily, you can call
American Tubs
not only to get a free quote but also to learn the different
walk in bathtub collections
we have, their benefits, and everything you need to know to make a confident decision. With free in-home estimates, plenty of financing options, and local installers, you have everything you need to turn your bathroom into an accessible, affordable, and safe day spa.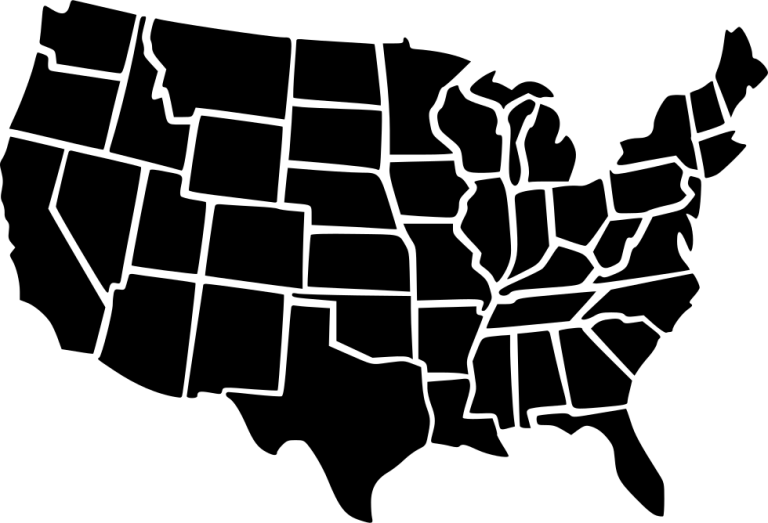 A nationwide network
of dealers and installers.
Installed in as little as one day.