Bathing is one of the daily tasks that seem simple and easy until you're a senior. When you age, your mobility becomes more limited, even if you are in perfect health. Bathing can become a time-consuming and downright dangerous task for those with limited mobility. In this article, we'll discuss walk-in tubs for seniors vs. standing showers.
Walk-in Tubs vs. Standing Showers: Which Is Best?
Both standing showers and walk-in tubs are very common choices among seniors and those with limited mobility. They both offer a low threshold entry so that the bather can enter the tub or shower without the potential for slips and falls.
Many homes have a tub/shower combination, so the user must lift their leg to get into the tub so that they can take a shower. A standing shower, however, is just a shower with no tub. This means that you can only ever use it for a shower.
Many standing showers for seniors come with a seat so that the bather can sit down and bathe themselves or soak in the steam.

Walk-in Tubs vs. Standing Showers for the Elderly
Walk-in tubs offer all of the health and therapeutic benefits as a regular bathtub, but so much more. Let's take a look at why a walk-in tub is better than a standing shower for seniors and those with limited mobility.
One of the most significant reasons people purchase standing showers or walk-in tubs is because they have a low entry threshold. This means that you won't be putting weight on one leg to lift the other off the floor in order to clear a high tub wall. This is typically where many people lose their balance and fall.
Walk-in tubs are much safer because they offer a low-entry threshold that eliminates the problem of clearing a high tub wall. They also have handlebars to help bathers get in and out of the tub, along with textured flooring that can help someone keep their balance when getting in and out.
Further, when bathing, it's typically safer to remain in a seated position. With a standing shower, the bather is standing upright, which increases the danger of slipping and falling before, during, and after bathing. Walk-in tubs can come with seats compliant with the Americans with Disabilities Act to remove this risk.
Therapeutic and Health Benefits
Both showers and baths have scientific evidence backing up their benefits. For example, showers are more hygienic because the bacteria simply washes down the drain. However, when it comes to therapeutic benefits, baths offer the bather more in terms of skin and health benefits.
As you may know, heat can be beneficial for relieving minor aches and pains. Soaking in a warm bath for 20 or more minutes can help those with joint pain and arthritis deal with their pain at the beginning or end of the day, making their lives easier and more enjoyable.
A simple bathtub can offer you the benefit of warm water on your joints. But a walk-in tub can take this one step further by providing you with hydromassage along with other types of therapeutic functions that increase circulation and gently massage painful joints.
A standing shower alone cannot offer you these same benefits. While you may be able to get a showerhead with a massage setting, it will be difficult for seniors to target all of the areas that hurt.
It's much easier to sit in a warm bath and get a massage to help alleviate minor aches and pains, and it will also help the bather relax while they enjoy a nice soak.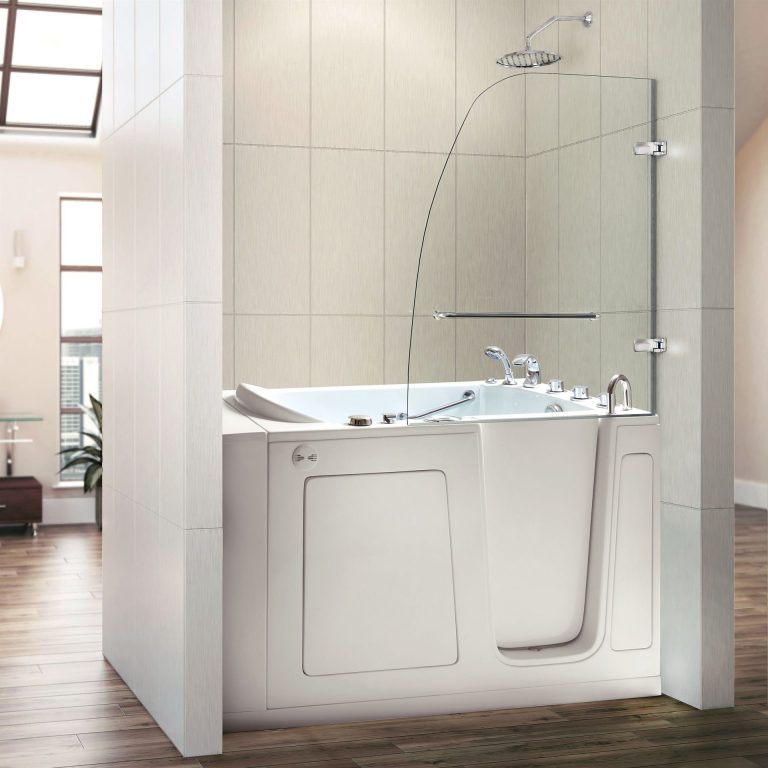 If you or your loved ones have a caregiver, a walk-in bath can help them take care of the bather much more efficiently and effortlessly than before. Showers can make helping someone get the hard to reach places difficult when the caregiver is also being splashed with water.
Baths are the best way to get clean when you need help from someone else because they allow the bather to stay stationary and the helper to remain outside of the water. However, even standard baths can be difficult to work with.
The best walk-in tubs are equipped with a harness. This allows caregivers to more easily help their charge bathe, which will speed up the process and make the bather much more comfortable.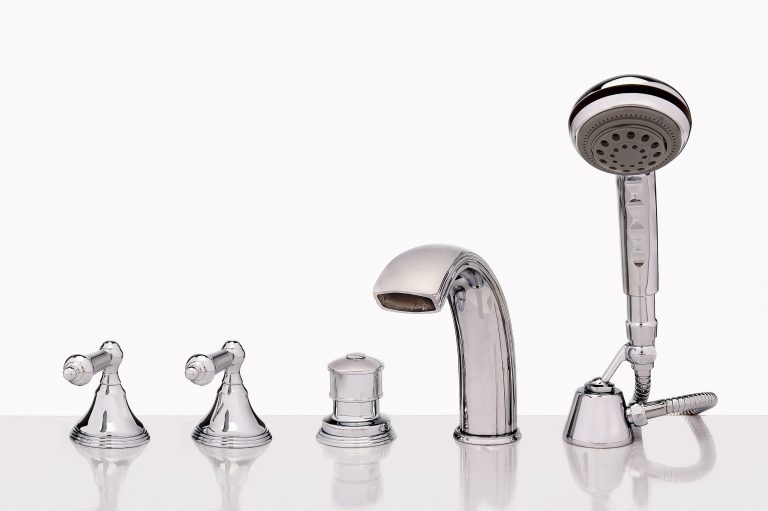 Showers are usually the preferred way to bathe because they are quick and efficient. However, as you age, the idea of getting in the shower and standing for twenty minutes can seem daunting.
Standing for long periods of time can be tough on the joints, especially for those who suffer from arthritis. When you're still young and able, you may not realize just how much bathing can change as you age.
Aging in place has become more popular than ever, with more seniors wanting to continue to live in their homes instead of moving to a retirement community. After all, they'd rather spend their time in the house that gave them so many fond memories.
Investing in a walk-in tub means investing in the future so that you can age in place more easily and be comfortable bathing yourself independently for as long as possible. With a fully immersive tub experience, a walk-in tub can provide you with decades of comfort.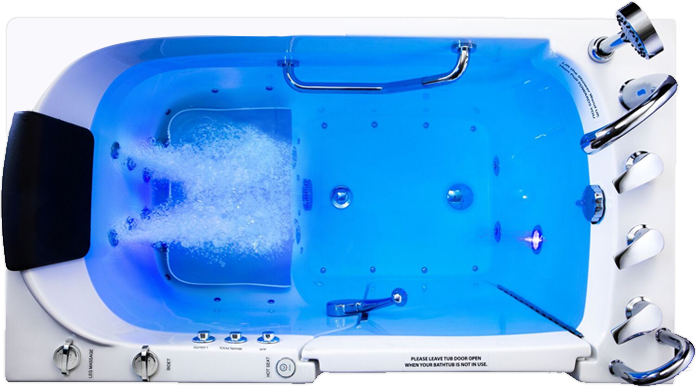 When it comes to deciding between a standing shower and a walk-in tub, it's always best to choose the option that will give you a higher quality of life. Remember, though, that you should be looking for the bathing experience that best suits your current and future needs.
For more information about walk-in bathtubs and their features, visit our shop.