Many people purchase walk-in tubs for the safety aspect. While that should be a significant consideration when looking for a tub for yourself or a loved one, your tub can be so much more. Walk-in tubs for seniors have a low-entry threshold to make getting in and or of the tub easier.
However, since the invention of this type of tub, they have only improved. Your walk-in tub can now offer you a relaxing experience while you're at home. In this article, we'll discuss just how you can use your walk-in tub as a spa!
How a Walk-In Tub Can Double as a Spa
If you want to take your bathing experience to the next level and turn your walk-in bath into a spa, make sure to check out these walk in bath's features before you purchase and have your tub installed.

One thing most spas have in common is that they use aromatherapy. Aromatherapy is a holistic treatment that uses natural plant extracts, also known as essential oils, to promote health and wellness. Aromatherapy can be used to enhance both physical and emotional well-being.
Aromatherapy works through both skin absorption and the sense of the smell, and there are tons of essential oils available with different uses. Aromatherapy may be used to manage pain, improve sleep quality, promote relaxation, soothe aches and pains, and more.
Not all walk-in tubs for elderly come with this feature, so make sure to ask the manufacturer about add-ons to turn your tub experience into a spa experience.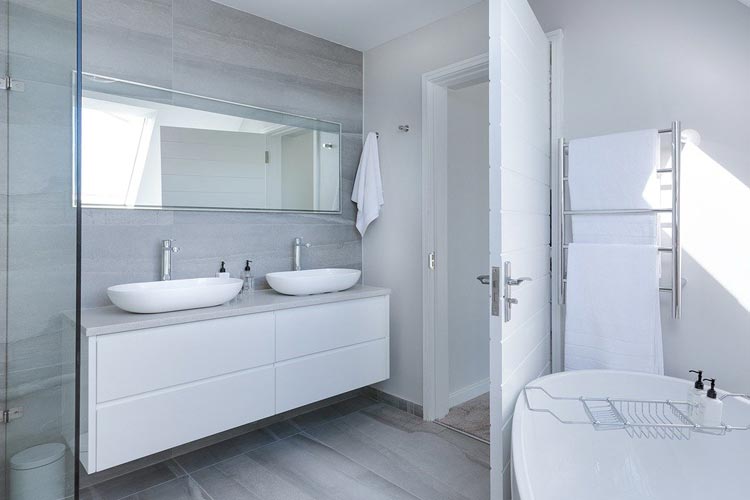 Chromatherapy is also known as color therapy. Colored lights in your bath can create a soothing effect. As you may know, color can play a role in how we think and feel. It can also trigger hunger or promote a feeling of calmness.
Combining chromatherapy with water therapy can be especially soothing and may enhance mood.
As you may know, light is received in different frequencies and wavelengths through the brain. Color can have certain characteristics that affect our minds, including setting the mood for your bath. With chromatherapy, you can turn the best walk-in tubs into a relaxing spa experience.
If you're wondering what colors can help you relax depending on your mood, we've put together this list to help you determine which is right for your bath.
Red

: Red hues may promote circulation and increase comfort.

Yellow

: Yellow may boost the nervous system and help with minor aches and pains.

Orange

: Orange can increase feelings of cheerfulness while energizing the mind. If you're feeling lethargic, orange may be the right choice for you.

Blue

: Blue can promote relaxation and calm the body.

Green

: Green can calm the mind to promote balance within the body.

Purple

: Purple may provide you with tranquility if you're feeling anxious.

White

: White can create a feeling of clarity and may help relieve headaches.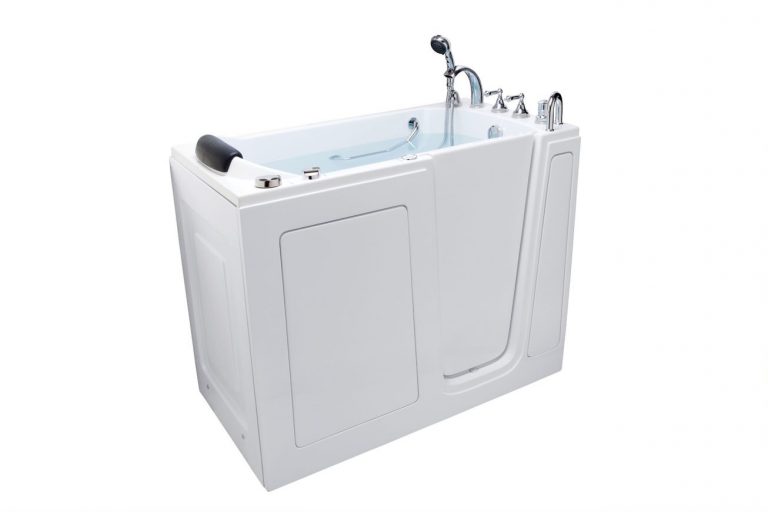 What's a spa without the perfect massage? If you want your walk-in tub to double as a spa, you'll need to equip it with the best massage systems available.
Hydromassage will hit key pressure points to stimulate aching muscles and joints and increase relaxation.
Air massage provides the body with a light, effervescent circulatory massage, which can promote a healthy lymphatic system.
Microbubbles provide an invigorating experience for the skin, leaving it feeling soft and nourished. If you have problem-prone skin or suffer from a skin condition, like psoriasis or eczema, bubbles are a great way to gently exfoliate the skin to remove dirt and oils.
If your legs are sore after a long day, but you don't feel like taking a full bath, you can still enjoy a mini-spa experience with a leg massage. This system allows bathers to use the leg only jet with the tub filled only halfway.
Leg massages are ideal for those with diabetes or arthritis and can help circulate blood flow.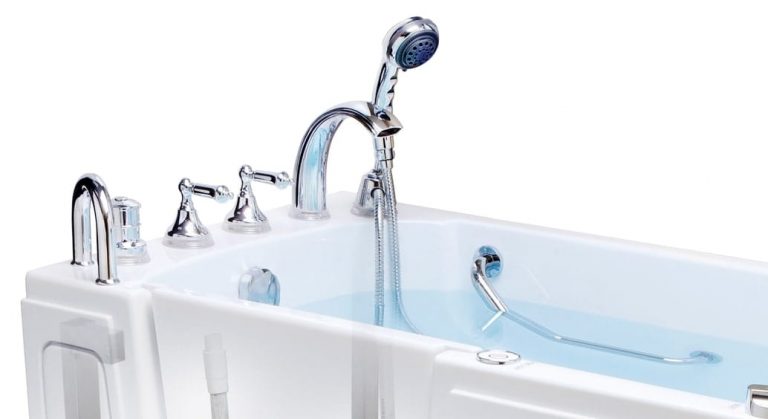 Tips for Creating a Spa Experience
With all of the aforementioned features, your walk-in tub can offer you a true spa experience. To help you get started, here are some more tips for turning your walk-in tub into a spa.
While your walk-in bathtub should be the focal point of your spa experience, the towels that you use after should continue to provide you with maximum comfort. Make sure to use soft and absorbent towels that can make you feel warm and continue to promote relaxation long after you've left the tub.
If you have someone helping you bathe, you can ask them to heat up the towels in the dryer before you get out of the tub so that you can wrap it around you and remain warm, just like you would in an actual spa.
Epsom salts are a great way to further relax the entire body while you're in the bath. They can help soothe aches and pains, and many come scented with lavender to promote relaxation and better sleep.
Epsom salts may also provide the body with magnesium, a vital mineral necessary for a number of bodily functions.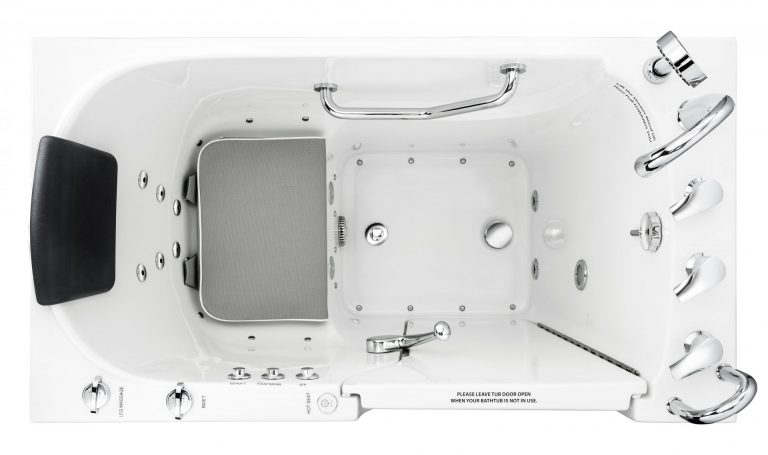 Your visuals, while you're in the tub, can affect your level of relaxation. People often feel more stressed in areas where there is plenty of clutter. As you may know, an organization can promote productivity in the workplace, but it can also promote relaxation in the home.
Not only will less mean more when it comes to creating the ultimate spa experience; keeping your bathroom clean and organized will help you feel more relaxed while you're in the bath. Instead of looking at a pile of dirty clothes in a hamper, you're free to enjoy chromotherapy or close your eyes and breathe in the healing benefits of aromatherapy.
Choosing the right walk-in tub is the best way to ensure that your bathroom becomes your own private oasis. To get started on building a spa in your very own bathroom, visit the American Tubs website today.