Have you heard of the phrase "aging in place"? This concept means that individuals can opt to choose to live in their own homes instead of moving to assisted living communities as they get older.
Many seniors choose this option because it offers independence, comfort, and safety while they're still able to live in their own houses, where they've been for years. Living in assisted living communities is expensive, and most people would prefer to stay in the home where they raised their children or have an emotional connection.
In order to successfully take care of yourself as you age in your home, you'll have to make sure that you're well-prepared years in advance. One place you can start is with your bathroom, a place where slip and falls can occur. You, too, can age in place as you get older with a walk in bathtub.
Here's how walk-in bathtubs for seniors can keep you in your own home as you age.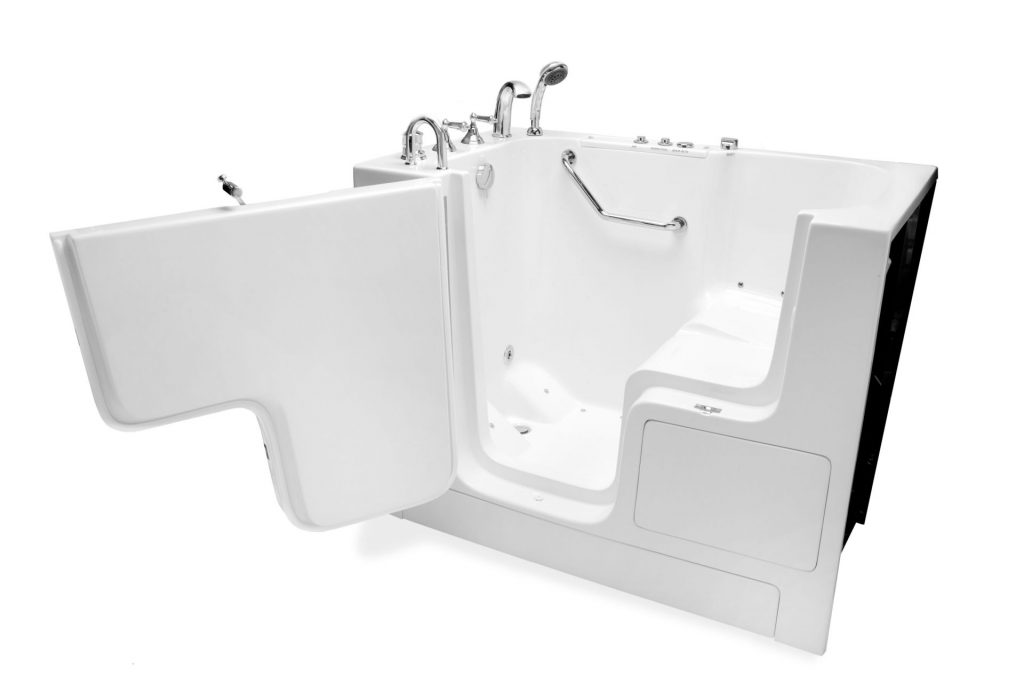 Walk-in Tubs Help With Independence
As you get older, bathing will become more difficult. In fact, you may consider not doing it at all some days when you find yourself with limited mobility or aches and pains. Getting clean can be difficult when bathing becomes a time-consuming chore that involves being dependent on a caregiver.
With walk-in baths, you can guarantee your independence when it comes to bathing. Some models even come equipped with a bidet to help seniors stay clean in the places that are often the most difficult to reach.
Combating Mobility Issues
While you may still be in your prime, it's better to err on the safe side. You can't guarantee that your mobility will never be compromised as you age.
The simple act of getting in the tub can be excruciatingly difficult. With the standard tub, you'll have to lift your leg over the edge to get in and out, putting strain on your knees and placing you at risk for slips and falls.
However, with a walk-in tub, you'll have a low entry threshold of only a few inches. This means that getting in and out of the tub will be much easier. All you have to do is walk inside and sit down while the warm water cleanses and relaxes you.
If you ever find yourself in a walker, scooter, or wheelchair in the future, a walk-in tub will be a worthy investment. Walk-in tubs can be designed specifically for wheelchair access, which is something to think about for the future. With this design, you'll have an outward swinging door that allows for easy and independent access.
Walk-in Tubs Increase Safety
Walk-in tubs for the elderly also provide special safety features, including grab bars, non-skid surfaces, and more. Tubs also include a seat so that it's easier to sit down and get up before and after a soak.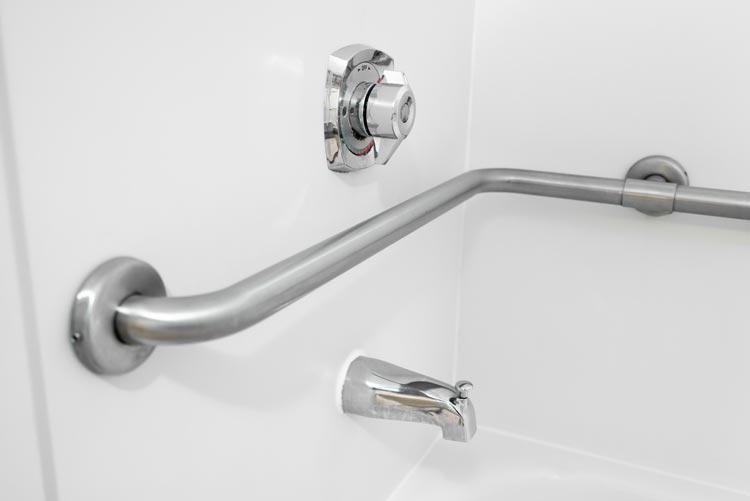 Perhaps the most significant advantage of a walk-in tub is that it helps individuals avoid the risk of slips and falls.
Many falls occur in the bathroom because water on tile becomes extremely slippery. Those with mobility issues often have a hard time remaining balanced, and this paired with slippery floors, increases the chances of an accident.
Instead of lifting the leg clear off the ground to get in and out of the tub, the user can simply walk in and sit down comfortably. Non-slip flooring also helps keep seniors safe.
Walk-in Tubs Have Several Therapeutic Benefits
Hydrotherapy is the use of water to manage pain, and it's a proven medical concept. In fact, the idea of water as a healing modality has been around since ancient Egypt. Walk-in tubs can be configured with hydrotherapy features like air jets and microbubble systems that combine heat and massage to reduce aches and pains.
As you age, you'll most likely feel minor joint, back, neck, knee, and foot pain that can become bothersome. By purchasing a walk-in tub now, you can be prepared for the day when these symptoms arise. Because buyers of walk-in tubs are often struggling with circulation problems, arthritis, and fibromyalgia, it's important to consider a walk-in tub for more reasons than just the low entry threshold.
Walk-in Tubs are Cost-Effective
Medicare does not typically cover the cost of a walk-in tub because it's not considered a piece of necessary medical equipment. However, you can still make a claim to Medicare after the purchase to see if you're able to get help paying off your walk-in tub.
Because you can't bank on the fact that your walk-in tub will be covered by Medicare when you're a senior, it may be worthwhile to invest in a tub while you're gainfully employed. This will prevent you from spending all of your limited retirement money on your tub.
Not only that, you can reap the rewards of a walk-in tub now instead of later. You don't have to be elderly to enjoy a deep soak with a hydromassage!
A walk-in tub is an investment for your future. This simple bathroom modification can transform the way you'll be living in five, ten, or twenty years. If you want to stay in your home and avoid the costs and emotional toll of moving to an assisted living community, a walk-in tub should be one of the first items you purchase.
People of every age, not just seniors, are at risk of slipping and falling in the bathroom. Peace of mind for yourself and your family is something you simply can't put a price on.
With a walk-in bathtub, you'll ensure your independence, dignity, and quality of life. You can protect yourself in the present and the future by finding the best walk-in bathtub for your bathroom and lifestyle.